Have you noticed our little patch of Essex is looking very yellow and gold at the moment?
September is childhood cancer awareness month and every year we raise awareness of childhood cancer signs and symptoms by turning our glorious towns GOLD.
We're incredibly lucky to have the support of our local community.
Businesses and shops create zingy yellow window displays, our amazing community arrange fundraising events, and hundreds of kids wear yellow and gold for special non-uniform days.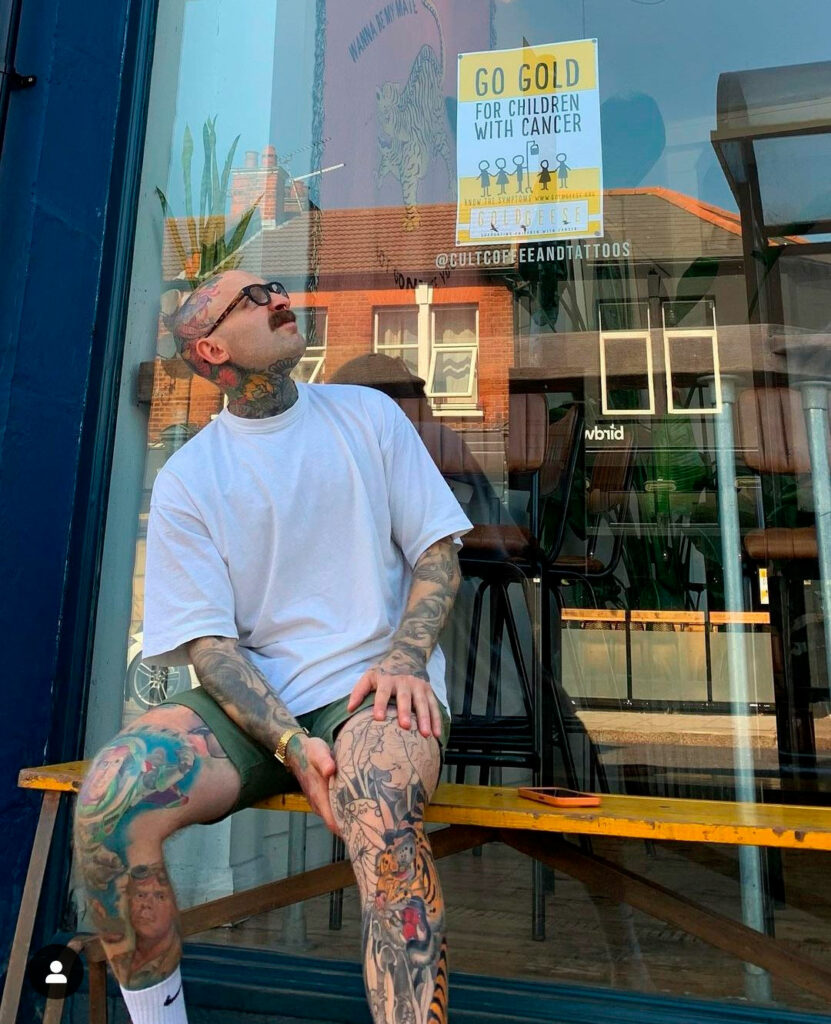 This year we kicked things off with a convoy of ten gold and yellow cars touring the streets of Leigh on Sea. Did you spot us and give us a toot?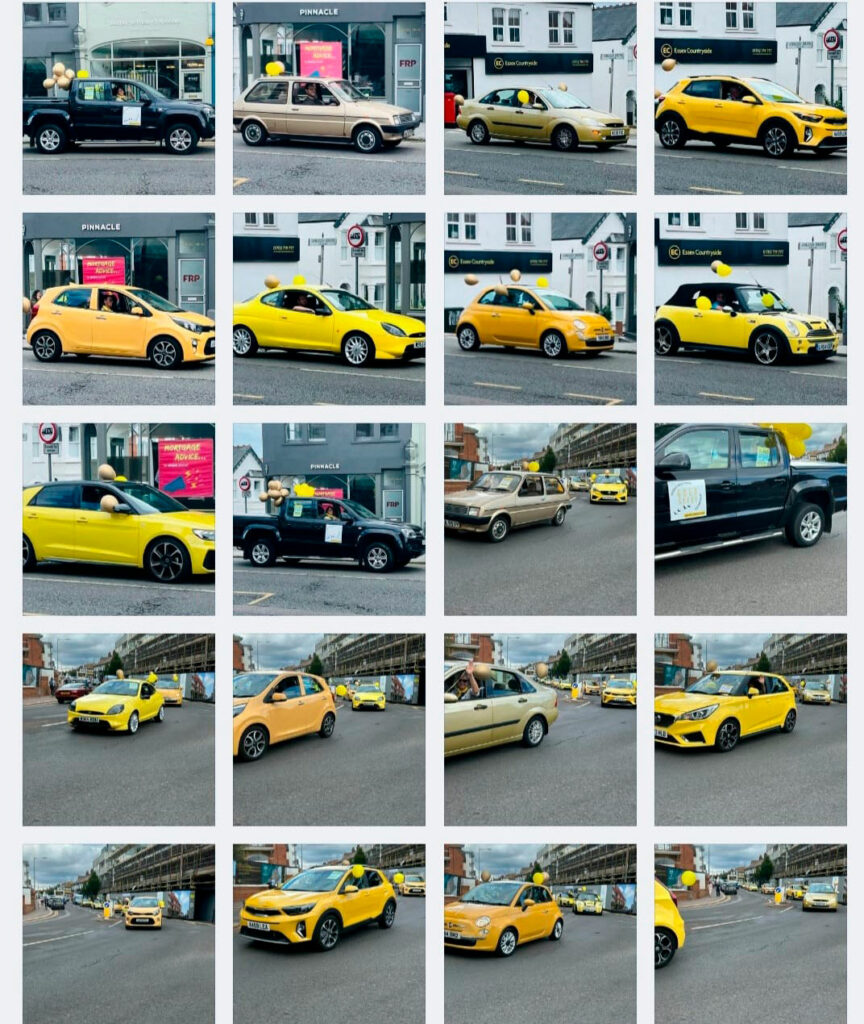 And we have been gifting yellow roses to members of the public, at the same time as gifting huge bunches of flowers to our Gold families, linking the two communities together.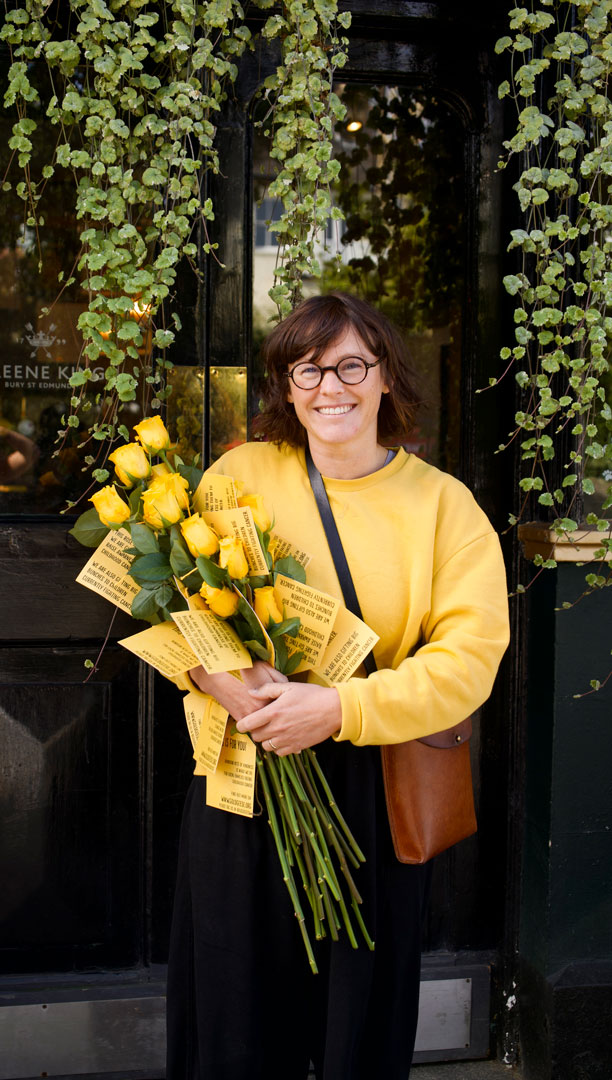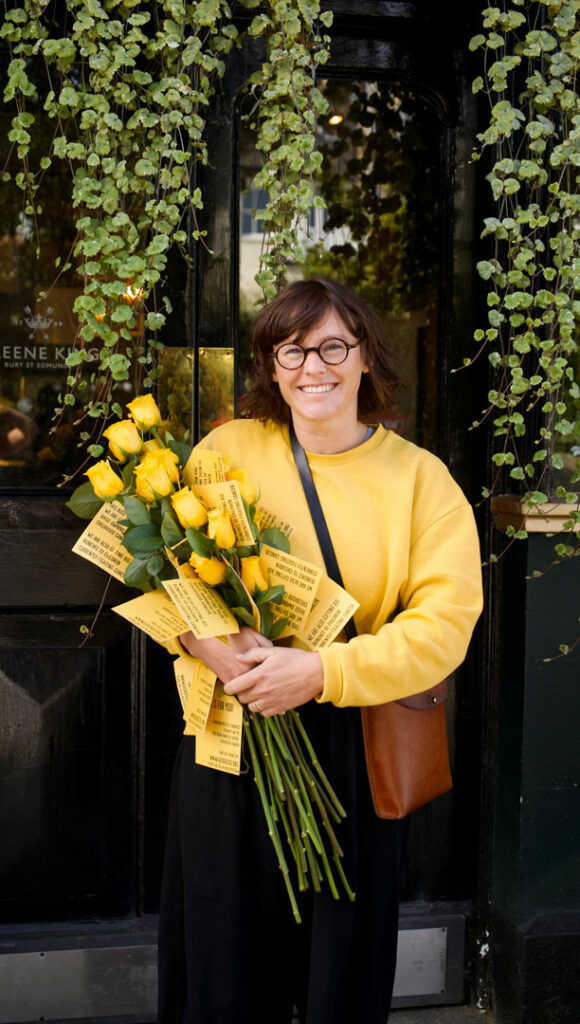 Why we do it
Childhood cancer symptoms can be hard to spot and are similar to other childhood illnesses. They include
continued, unexplained weight loss;
headaches, often with early morning vomiting;
and constant infections.
Please remember, it's rarely cancer – but if you think something's not quite right with your child don't be afraid to ask for further tests.
Get Involved
You can help us by Going Gold at school or work by wearing yellow or gold for the day, holding a bake sale or helping us raise awareness of the signs and symptoms of childhood cancer.
Or check out our Facebook or Instagram for the latest events.